When creating a rap song, you will need to be aware of its rhythm, melody, and chorus. In this post, we discuss how to write a chorus for a rap song. The chorus has to be catchy if you want the song to be interesting to listen to. It should also be easy for someone to master and sing along. In order to write a good rap chorus, you will need to think of the lyrics that are suitable to your genre.
For instance, if you are rapping about politics, fast cars or girls, you will need to make sure that the lyrics relate to that. The chorus is like the glue that holds the verses of the song together, and it will be repeated several times. So you just have to make sure that it is captivating to the minds of the listeners.
Different people have different methods of writing. There are some that come up with verses first and then summarize them with the chorus or hook while others write the chorus first and then create verses around it. It is advisable to start writing the verses before writing the chorus because the song may be too shallow and vague if you start with writing the chorus.  
But it all depends on your lyrical prowess as well as the message that you want to put across. Some people can still start with writing choruses and still be able to create impressive verses. You just have to make sure that both the verses and chorus will be able to reflect the overall concept of the message.
It might not be easy to write a catchy chorus instantly unless you have been writing for so long and you are so good at it. It is something that can take you hours or even days. To start, you will need to pick an emotion that you want to express and then write random stuff about. You do not necessarily have to find the perfect rhyme scheme for the rap chorus the first time that you write it.

You can just write it as a message that you want to deliver, but you will have to make sure that it has rhythm or flow. After that, you can start looking for a rhyme scheme that will make the song catchier. You will need to make the dictionary your best friend to be able to create the best rhyme scheme for the chorus.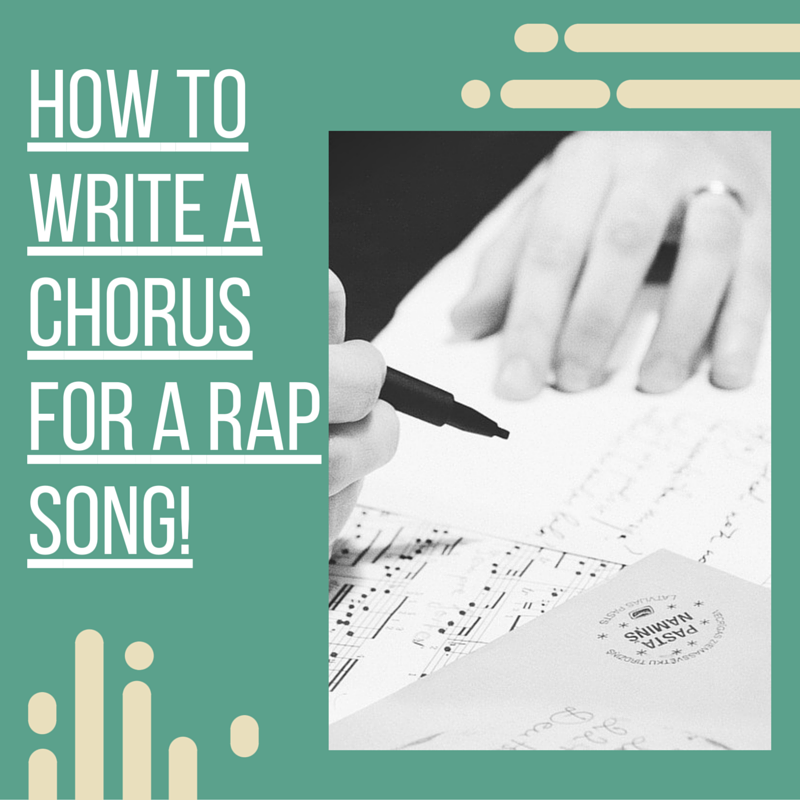 Creating A Rap Chorus From Scratch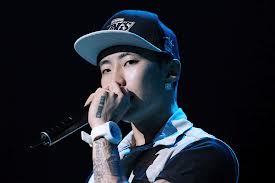 When creating the chorus for your rap song, you will need to think of an expression that is going to be its foundation. The expression can be something as simple as "I like cars". After that, you will need to create bars that have got the expression in them. The bars might be something like "I like cars, damn I like cars; I like car, cars, cars".

After that, you will need to write another part that revolves around the same issue but does not have the expression in it. It will act as another reason to remember the chorus. It can be a simple couplet such as "They are sleek, they are nice; I could ride them all the time, and never be tired". You will need to combine the structure entertainingly after that. So the chorus in this example will look like:
I like car, cars, cars
I like cars, damn I love them
I like car, cars, cars
I like cars, damn I love them
They are sleek, they are so nice
I could ride them all the time, and never be tired
I like car, cars, cars
I like cars, damn I love them
  How To Write A Chorus For A #Rap Song https://t.co/q60Ykq4mWY via @getchorusblog pic.twitter.com/cxRKimhGcZ

  — Getchorus Rap Blog (@getchorusblog) May 25, 2016
This example is just to show you that the chorus will be easy to create if you have a base expression that is used in different bars. The base expression should be a catchy hook that never leaves people's minds when they listen to your song.
Even though some people manage to create choruses that are not necessarily rhyming but catchy, it is very important to make sure that the lyrics at least have a rhyme that will make it easy to remember. If you are good at freestyling and messing around with words as well as pronunciation, you will not have a hard time writing choruses for rap songs. You will also need to have a good time when writing the lyrics if you want the ideas to flow flawlessly.

Updated 2016
Writing a chorus for a rap song is vital so that you can maximize the promotion from the song to promote the album or tour. A catchy popular rap song is a double edged sword. At one instance it can help you promote your musical with viral reach and mass exposure , but on the other side, you can hinder some audiences that might now like the mainstream. A great example of this is with J Cole where he wrote that catchy hook in his rap song Work Out, as his Label Manager, Jay-Z wanted to push him more mainstream with the coverage and press.

So that this would break him as an artist.   It worked J Cole's Work Out was such a catchy rap song for TV and Radio and this skyrocket his popularity. But his peers like Nas felt like the were let down as it was more like a pop song than a rap song. Using this example we still can learn how he created the hook for the song first. Basing the sample of a "Kanye Wests Work Out Plan" Cole took the sample of the end of that song and just started vibing to the music until he came up with something catchy and that would stick in the mind of the listener.

The main reason I chose this hip hop song as an example is that J Cole took a bad situation where Nas was angry with him for creating a mainstream song , and he created another song out of this situation called I "Let Nas Down". Where here he will write a chorus for a rap song that pleases both the masses and his peers.
For me, you have to understand that there are rules to writing a song in the first place. Intro / Verse 1 / Chorus / Verse 2 / Chorus Hook / Middle 8 and Outro. Yes sure can break these rules but just understanding these rules can put you in a mindset that will help you write a rap song or rap chorus in the first place.
When a song begins I have to start with some sort of idea or plan. So that it will set the mood for the whole song before you have even started writing the song in the first place.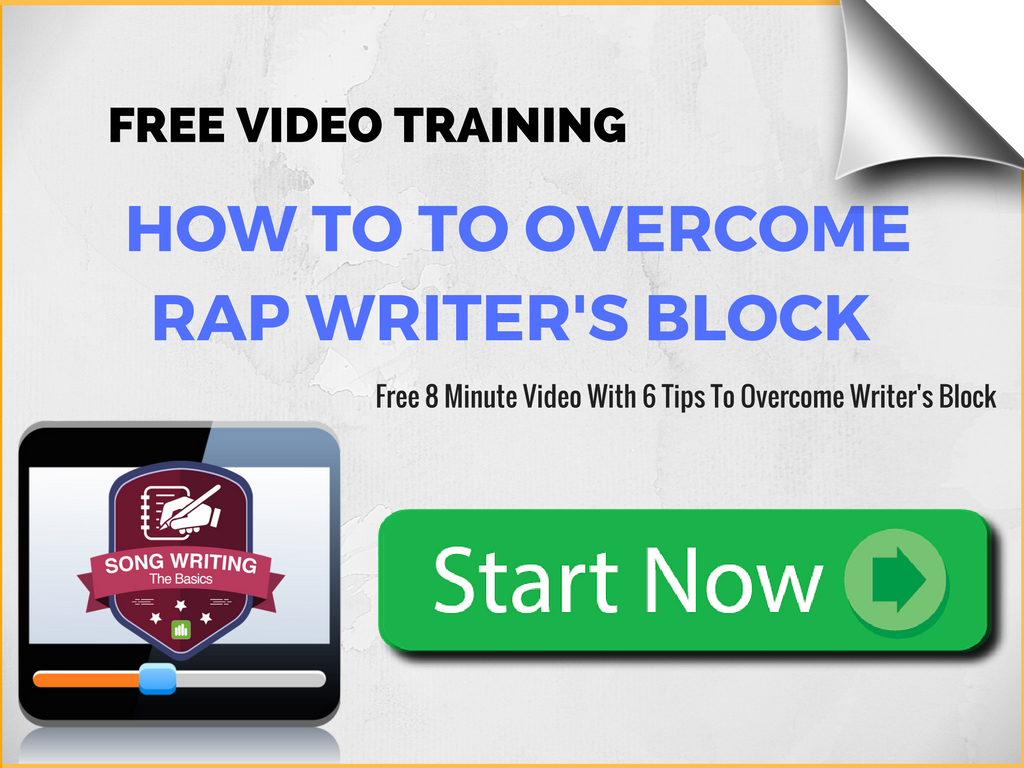 The song must have some meaning right from the start even when you create the title. Then I would normally start with the hook or the chorus to tell the main elements of what the whole song going to be about. I find it hard to start a song off with the first line or with an idea. For me, I have to love the chorus first so that I will then love and create the verse story part of the song properly.  

Like, for example, I wrote a song based on an idea from a Rhett Miller Song. If you watch the TV show Scrubs , when Turk was asking Carla to marry him , Rhett Millers song was about a man's fear of asking his girlfriend to marry him.

The song was called "Question". I liked that idea / theme so I created my own song called the Coldest Night where I wrote from my perspective if I was in that position. After first writing the chorus hook I was then able to piece the whole song together because I loved that chorus.
I also noticed something creative that the singer Sting mentioned in an interview. This struck the accord with me. When you create a great song, it becomes mixed up with memories and nostalgia. Not just for you telling your story , but for when your audience heard that song for the first time. Along with their life story .
Where they were when they heard the song first , where the bought the record , who it reminds them of and how it makes them feel. A great song is bigger than the person that wrote it in the first place , this is the magic you create when you write a song.
And that chorus or hook for that rap song is the main message or main memory for you and the person. Essentially the chorus creates a quick connection between the rap artists / songwriter and the listener.
"In order to create a catchy hook the song must have meaning right from the start. Starting with title of the song" @getchorusblog

— Getchorus Rap Blog (@getchorusblog) May 25, 2016
You can break song writing rules, but you need to understand them so you put yourself in a mindset to write a song. pic.twitter.com/JR6wTrSKjs — Getchorus Rap Blog (@getchorusblog) May 25, 2016